Podcast: Play in new window | Download
Subscribe: Apple Podcasts | Android | | More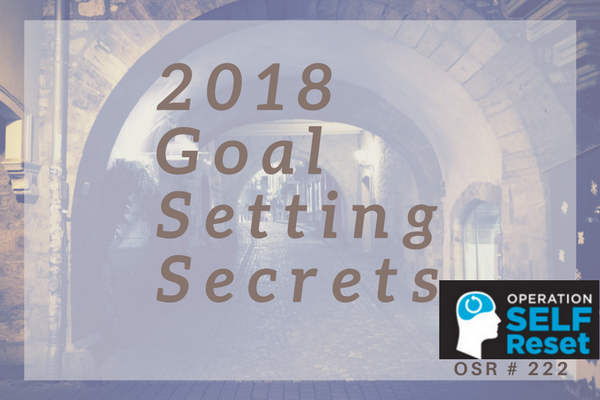 2018 Goal Setting Secrets
We are all different and set different goals in our lives.  There is no magic rule that everyone should follow in order to accomplish their goals.  In this episode Jack Nawrocki shares the power of applying the RGP plan, the Reverse Goal Plan to help you accomplish your life goals.  
Here's What's Been Covered in a Nutshell
Identify what you want and start working backwards.   Set a goal at a desired time, not working forward, but acting as if the goal has already happened.
Before going into the GRP Plan consider the following:  
Who are you and what do you want for 2018?

Set up no more than 3 goals in order to remain realistic.  Setting too many goals may make you lose your focus.

What can you do differently this year than last year?  
Advice for how to stay focused on your plan for 2018:
The motivation dwindles.  It doesn't sustain your goal.  

Accountability is key to helping you remain focused on your goal and offering you the right context for staying faithful to your plan.  

RGP is important because you may get lost and may lose your focus along the way.  

You don't feel like it.  Feelings can be misleading and push you off the road.  They have to be kept under control.  

Bad days.  They can happen any time.  Unexpected things happen no matter who you are.  Reset yourself after those bad days so that you can keep your focus on what you want to accomplish.  

Write out your goals once a day.    

Delete stuff.  Delete things that hinder you from staying focused on your goal.  It may mean "deleting" (removing) a show, a relationship, a thought etc that stops you from achieving what you have planned out for 2018.  
Once you have established the vision, date, outcome you can now break it backwards.   You may have to listen to this podcast several times in order to have a better grasp on how the GRP plan works.  
2018 is ready for you, start working on your vision.  
Resources:
The One Thing

by Jay Papasan  -

https://goo.gl/AqCVk4

Write it Down, Make it Happen: knowing what you want and getting it

by Anne Klauser

- https://goo.gl/4wRjPp
Before You Go
Head over to www.operationselfreset.com and sign up for the Toolbox of free gifts that will help motivate and inspire you!
Connect with Jake on Twitter and let him know how you enjoyed the show! You can also connect with him on Facebook or send him an email at jake@operationselfreset.com.
Subscribe to Jake's podcast for more inspiration!
Sign up for his emails full of tips to change your life!