Podcast: Play in new window | Download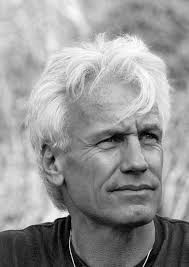 Eating Raw Could Change Your Life, with Brad Gruno
Eating raw and Living raw is not easy to do. When I say "living raw," I mean doing what you need to do to find success.  When I say " Eating raw" I mean literally eating nothing but fruit, vegetables, nuts, and seeds. I sat down with Brad from Brad's Raw Foods. I heard about Brad and his business from a friend who told me I had to track him down. I am so glad I did. I have never met a person as enthused, passionate, and excited to share his new way of eating raw and living the raw life.
Brad has truly performed a Reset to his business and personal life.  Brad had a very successful company but when the market turned he lost everything. Not only did Brad lose his money and the company, that he built, but most importantly he lost control of his health in the process.  Brad was living the high life, eating out all the time and drinking wine or liquor almost daily. He lost track of his health because he "had it all." When his company was shut down he went back connecting with his family and friends.  With no money in his pockets, 40 pounds overweight, and a list of illnesses that needed to be treated he found a reset in eating raw.
Lucky for Brad, his family got him back on track to becoming physically fit. Brad understood that if he could become physically healthy his brain would become healthy and it could potentially help him find his new endeavor in life. The timing was perfect and Brad was able to lose weight, get healthy, and along the way he learned a lot about eating raw.
Brad never knew that at one of the worst times in his life he would be able to find a new business just waiting for him. I asked Brad if he believes that things happen for a reason. Without a pause he said, "You bet I do!" It's amazing in our lives how we are unable to see the outcome of certain things that happen. At the time we think it's the worst thing possible but actually it's one of the best things that could have happened.
Brad truly has become an advocate of eating raw. That is why he started his company, Brads Raw Foods.   Brad started with small batches, selling at local farmers markets, and now selling them across the States.
This podcast is not meant to make start eating raw. That is up to you to decide. Brad has found his Reset in life by his secret sauce, eating raw. I want you to hear how he did it so you can take the information and apply certain parts into your own life. Eating raw and living raw is more than food; it's a way of living.
LINKS
www.bradsrawchips.com 
GET BRADS BOOK, BRADS RAW MADE EASY…….FREE
1. Go to www.osrpodcast.com (follow the directions)
2. Leave a comment below, Why Raw Eating will help you make a RESET on life?
3. Spread the word about OSR on Facebook.
If you have any questions about getting your free book please email.  Support@operationselfreset.com
If you have a question you'd potentially like answered no matter if its constructive criticism, praise, or just feedback in general, feel free to visit my voice mail page to quickly and easily leave me a message.  You can also always send me an email at jake@operationselfrest.com; I will get back to you as soon as possible.
I Need Your Help, Please!
If you haven't already I would appreciate it if you took a second to leave a quick rating and review of the podcast on iTunes.  All you have to do is click on the link below!  It would be extremely helpful for the show and greatly appreciated!
Please leave a review for OSR podcast
Thank you for your support!